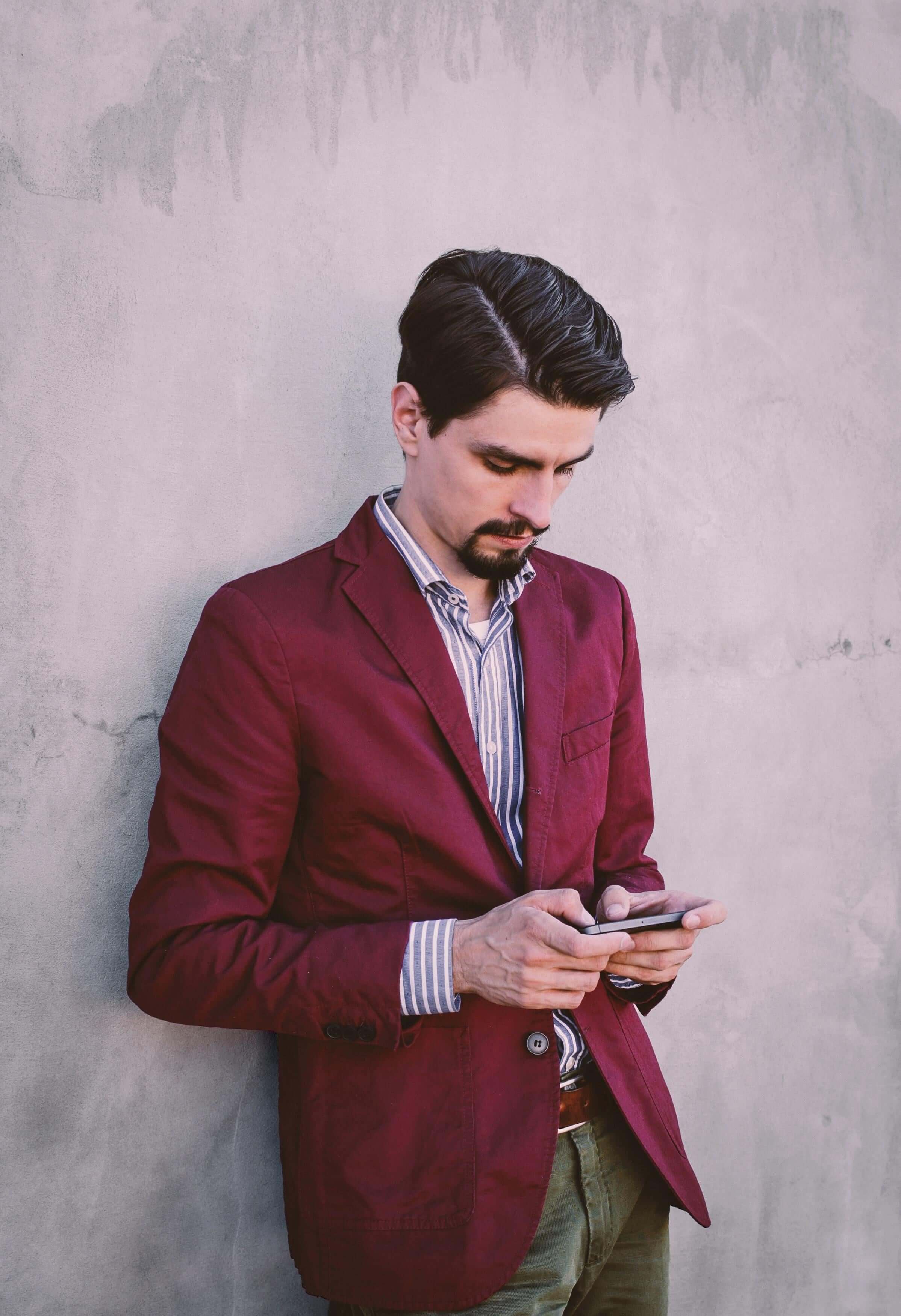 We're talking about wearing your suit as separates today, which might seem controversial to some but it really is a fantastic way to get more mileage out of your wardrobe, and being able to enjoy more versatility from your favourite pieces.
Before we delve into this too deeply, it is worth pointing out that there are some suits that should never be separated, particularly pinstripes. It's a tricky pattern to make work with other items and so unless you're feeling daring, should be left as a two-piece.
Mixing and matching suits is a great way to get started with tailored separates
When you want a tailored look with a bit of pizazz and personality, mixing separates from two suits together can be a great way of achieving that. Make sure that all items are of a similar cut, i.e. fitted jacket and trousers. Trying to combine a fitted jacket with loose trousers isn't going to work.
You're aiming for both items to look natural when worn together. So along with a similar cut, you want colour combinations that work well, adding too much variety will turn visual interest into comedy rather than the stylish sophistication you're looking for.
Choose a neutral base colour to act as a foundation for your separates
You should select an anchor colour and base item to serve as a foundation for the separates you'll be wearing together. A checked shirt is a great option for this as the different colours in the pattern can be matched with the separates to tie everything together effortlessly.
If you're not sure about colour combinations, head over to our blog where we explored things in a little more detail to make things even easier for you.
Stick with the classic combinations that are proven to work well
There are plenty of tailored separates that have already been successfully combined into classic looks that work well, so rather than reinventing the wheel try giving them a go for yourself.
Dark blazer and light trousers
This is an easy and versatile combination that will instantly notch up the stylish stakes. Choose separates of a similar cut to keep the look sleek and streamlined, a classic navy blazer over a pale blue or white shirt is a guaranteed winner.
Light jacket with darker trousers
There's one colour combination that works oh so well for this, and that's a light grey jacket with navy trousers. For a more formal look choose a wool blend jacket with flannel trousers, but when you want to dress down and have some fun chinos and a looser fitting blazer is certainly the way to go.
Navy blazer with jeans
This is something a little more daring and certainly casual in appearance as it mixes fabric types, but for some reason, it's a combination that does work exceedingly well. Good quality denim is key here but try experimenting with different shades to find the combination that's right for you.
Aug 02, 2018

Category:

News
Comments: 0