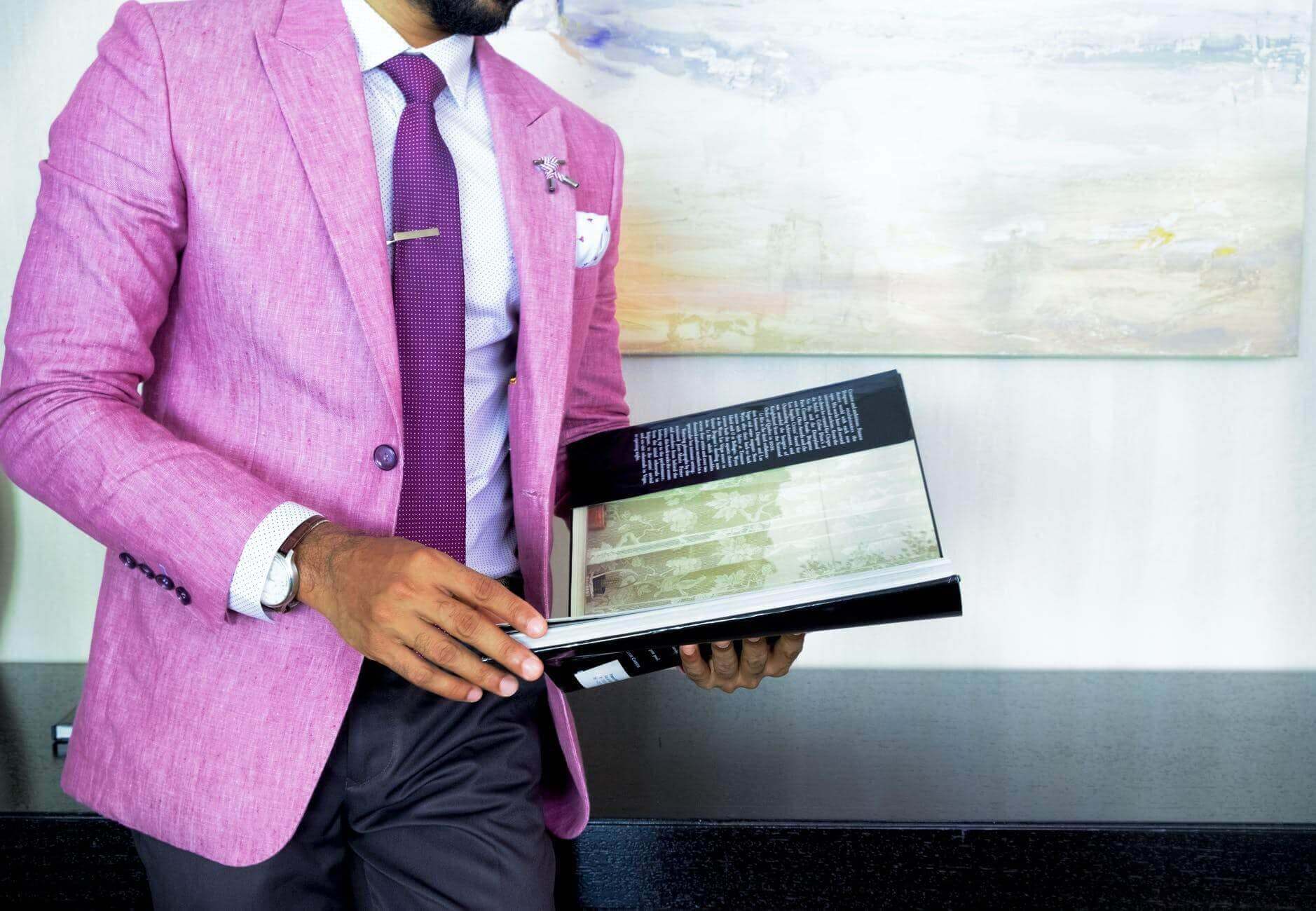 Spring time is here, its 2021 and we have been through a year of lockdowns and restrictions amidst changes to our work patterns and environments.
Regardless of these changes style remains important for those of us who use our clothing choices to express and represent who we are. Wearing a smart shirt (and tie for those of us who revel in formality) on top of loungewear for those never-ending Zoom meetings might have been enough to get you through the last year, but it's soon time to step out in full dress! 
Here we take a look at some spring tailoring combinations that are ruling the runways and bound to impact the fashion conscience gentleman. While it's good practice to have an eye on the new seasons trends, sartorial style is individually formed, it can evade the traps of time and space and can be infused and interpreted differently dependant on personal taste – so stick to what feels good for you.  
Perhaps due to the muteness of life in general over this past year we are seeing a bold fusion of colour, texture and pattern pervade the runways. An awakening of more relaxed and informal suit silhouettes with softer and more texturised cloths being used, makes way for a wider choice in shirting options to pair with.   
We have seen a flurry of floral in tailoring at some of the biggest fashion houses like Tom Ford and Burberry, and a comeback for vertical stripes – though be careful as these have the potential to highlight those extra pounds! On a shirt under a suit – almost anyone, in a whole suit – strictly for the taller and/or slimmer fellow.  
Pinstripes have been spotted all over the place and the resurgence of the double-breasted suit jacket has been a big hit. While a move away from the stark lines and huge shoulders and lapels that permeated the mid to late 80's, todays iterations are more sleekly tailored, cut shorter and really utilised in the 'splitting the suit' trend that has also seen a huge increase and offers much variation in the way we get to wear our garments.  
Wearing the trouser and waist coat in one pattern and a contrasting blazer is a highly coveted look, keep it casual with an open collared shirt and you will be sure to dazzle. And don't be afraid to mix up those textures and colours – it's all about the clash this season!  
When it comes to shirting, the variation in suit styles and tailoring opens the door to so many options – work with what feels good to you. If you're a floral enthusiast then these can be delicately or boldly paired under an array of styles. An influence of more classically feminine colours is being interpreted in menswear - a rainbow of bright hues as well as pastels are very popular, from candy pinks to lilacs and purples the rule books are being re written. 
Whatever your shirt style preferences at WH Taylor we will surely have an option that is perfect for you. With all our shirts being fully customisable and tailored to your specific requirements, from collar to cuff style and choice of fabric and cut, finding the shirt that suits you has never been easier.  
Mar 24, 2021

Category:

News
Comments: 0