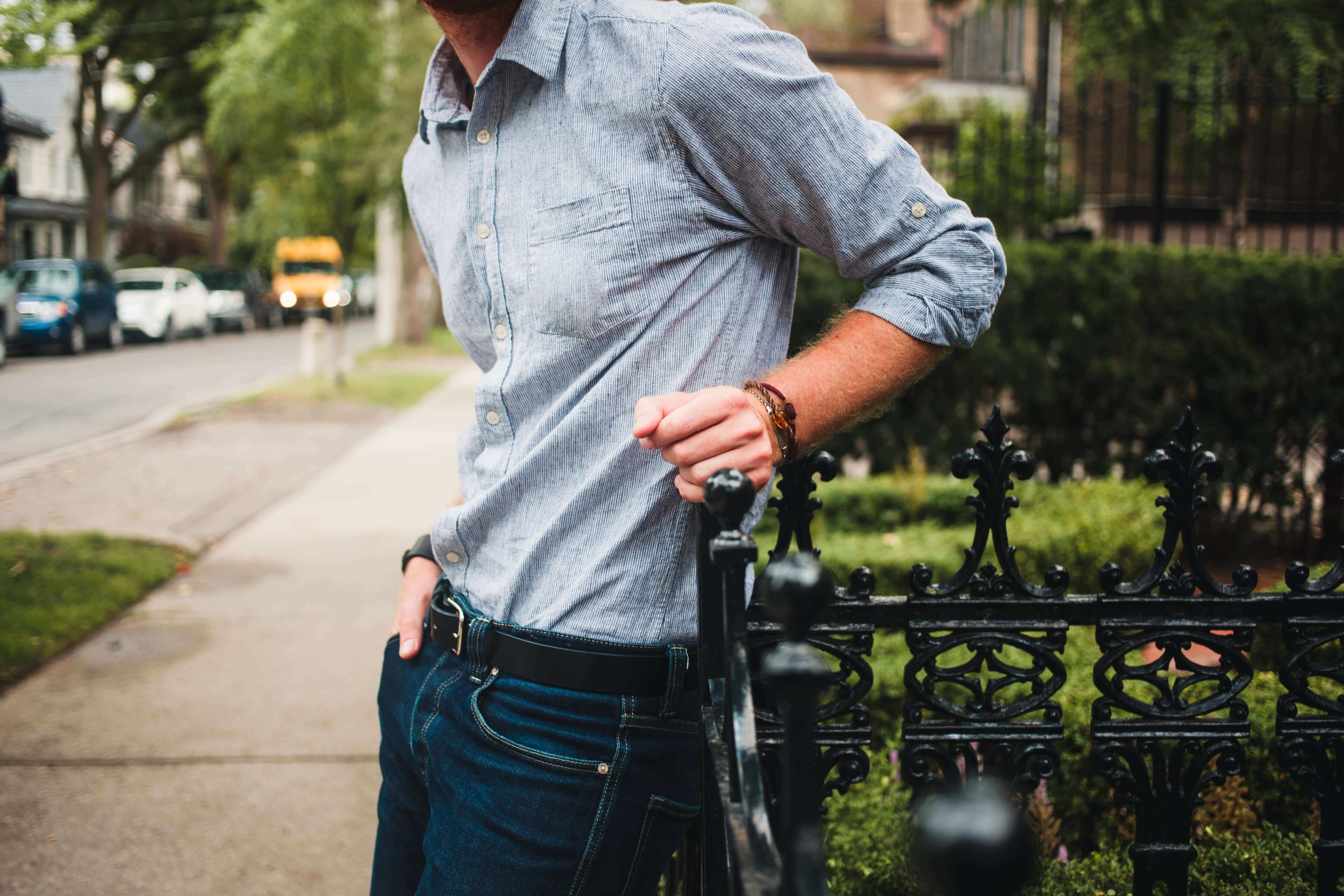 WHAT IS A HEM
Hem is the name given to a particular part of a fabric item or garment that lies at the bottom. Curtains, corduroys, and cardigans all possess a Hem. The process of 'Hemming' is the folding and stitching of the fabric to stop fraying and create a neat and uniformed edge.  
There are many distinct types of Hems, or ways to sew Hems for different items in a range of styles. Here we are looking at Shirts and the Hem styles that are most popular with them.  
SHIRT STYLE AND HEM CHOICE
When it comes to designing or selecting a shirt there are many factors to consider. The most obvious are things like fabric, colour, pattern and collar style. Depending on how particular you are with your clothing choices, you may or may not have flexible or set preferences on these that depend on purpose, season, and personal style to name a few.  
That you are here reading this blog indicates how you dress is not just a second thought. 
So, to decide on which Hem style to go for it is 'purpose' that will lead the way.  
Dress Shirts are broadly split into two categories, formal and informal. Of course, within each category there are variations to choose from and within. Your own personal style will determine whether you go for a Hawaiian shirt or a classic collared bespoke. You can have fun and exude character while still sticking to the wider common rules around formality. In other words, regardless of whether you choose to wear bright colours and pattern as part of your wardrobe, you would not wear a Hawaiian shirt to a professional space as it is deemed a casual shirt.  
W H TAYLOR BESPOKE SHIRTS
For us at W H Taylor it is about providing our customers with all the options they desire, meaning that regardless of your fabric preferences – we can create the shirt that is perfect for YOUR purpose, and YOUR style.  
We do, however, try to keep things simple – 'Traditional' or 'untucked style' are our options for type of Hem.  
Stick to traditional if wearing your shirt tucked in as part of a formal look is your go-to. The length of the shirt is determined by collar and body size. Of course, you can go fully bespoke if this is your preference. The shape of the Hem is what makes it perfect for tucking, a rounded 'tailed' hem that raises at the sides allows for your shirt to be tucked without any bunching of fabric that can look unsightly and cause you to be uncomfortable.  
If you would like to explore a more casual look then go for Untucked. You can choose this by ticking the 'optionals' box when making your selections.  
An Untucked Hem is more straight in shape allowing for it to hang nicely over your trousers of choice. The Hem should fall on the lower side of the pocket so as not to elongate your torso and draw attention away from the silhouette of your body. A 2.5 inch 'Vent' on the side seams allowing for easy movement and flexibility.  
All our Hems at W H Taylor are constructed using single needle stitching that creates very fine and very strong seams, a traditional but costly way of doing things. Our Shirtmakers sew at 18 stitches to the inch compared to an industry standard of 15. For us quality and longevity are paramount.  
So, you can rest assured, regardless of what style you go for, your W H Taylor shirt will be constructed to the highest quality and should you wish to wear it for a lifetime, it will last. 
Apr 20, 2023

Category:

News
Comments: 0