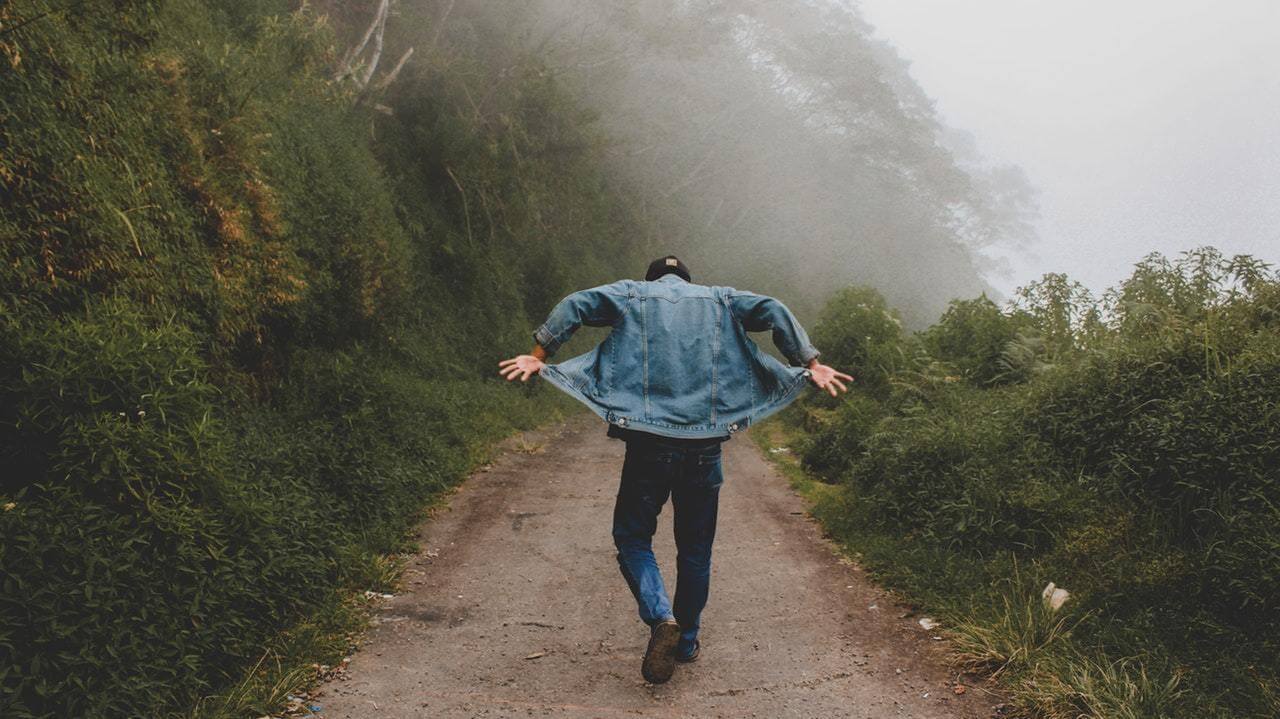 Denim has long been a staple fashion item for the smart casual look, but let's turn our attention away from jeans and look at the jacket instead. Perfect for layering and our current 'is it spring or is it summer?' temperatures, we love the timeless appeal and versatility that the denim jacket allows.
Interestingly, the denim jacket was created by accident. It was created as a way to re-use the scraps of denim left over from making jeans.
The denim jacket goes through phases of popularity but never truly falls out of fashion favour
The denim jacket comes in a range of cuts and styles, but it is important to make sure it's the right length for you – sitting around the waist. If it's too long it'll look more like a shirt and too short can add a feminine effect to your look.
Essentially, it should have a slimming effect and streamline your look, so take care at the point of purchase to make sure it looks sleek when buttoned up, sits around the waist and that you can move your arms freely.
What should you be wearing with your denim jacket?
Well, that's down to you and your personal style, although we do have a few ideas!
Denim jeans and jacket – you can go for the 'double denim' look with the same colour jeans and jacket, but this can feel a little 'OTT' so we suggest mixing things up. If you have a light jacket, try dark jeans, or opt for a brightly coloured jacket like red, or even a muted grey.
Layering – we've talked about layering a few times before in this blog, but denim jackets really do lend themselves to it well. As they're lightweight, they're ideal for adding as an extra layer to an already complete outfit. Adding a denim jacket to a shirt and chinos ensemble can effortlessly create that smart casual look.
Team up with a  t-shirt – there's something classic about the jeans and t-shirt combination. The plain white t-shirt is often the first choice teamed with indigo or black jeans but try experimenting with different colours to find your desired look.
With a shirt and tie – yes, you heard it, you really can wear a denim jacket with your shirt and tie. Teamed up with an oxford shirt and a knitted tie rather than the usual silk can create an informal business look perfect for the office.
Under a top coat – a coat on top of a jacket? As the denim jacket is slim fitting, it's perfectly placed to be worn under a top coat for those cold and wet days. The juxtaposition can make a real fashion statement!
Just make sure that you take good care of your denim jacket
Denim is designed to be infrequently washed, so don't put it in your washing machine on a regular basis. Spot clean any dirt or marks, air it out when needed and if washing is essential, keep it to a cold wash on a short cycle.
Have you got any tips for wearing a denim jacket with style? Feel free to drop them as a comment below!
Photo by Rifky Ilham Ramadhan from Pexels
Apr 29, 2018

Category:

News
Comments: 0