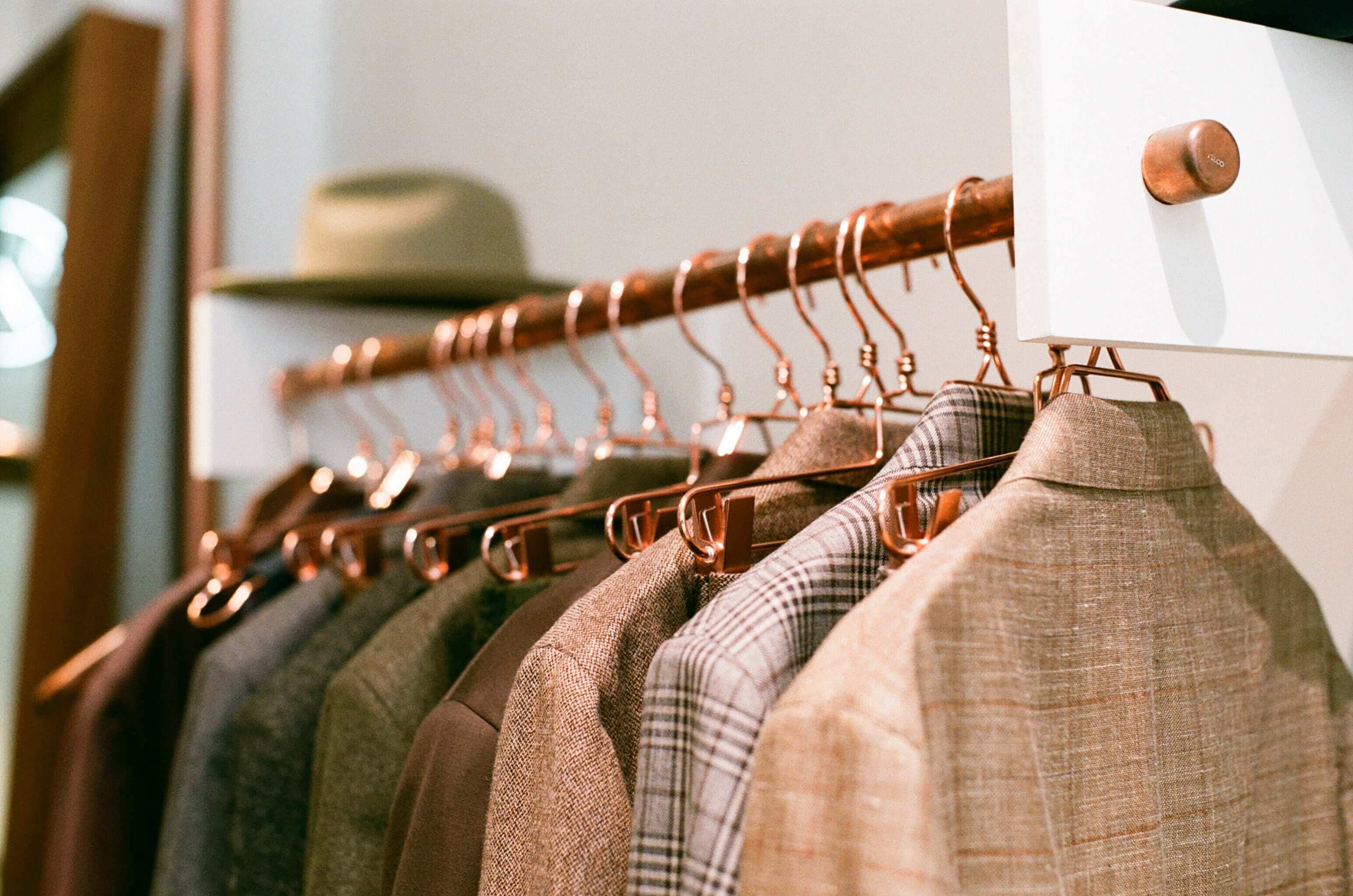 THE INFAMOUS TWEED JACKET
A quintessential staple that has been central to British style for decades. From its origins in highland farming to its mainstay in the outdoor pursuits of the English Gentry, its versatility has seen it surface in fashion across class & gender and worn in countries around the globe. 
First a quick glance at the material and its origins. 
Made from tightly woven dyed wool, Tweed is said to have received its namesake from the Tweed Valley where Scottish farmers as far back as the 18th century first weaved the wool. Tweed was created in an attempt to produce a more weather resistant outerwear for herding Sheep. While its production has now been mechanised, the processes remain much the same as in the early days.  
TWEED OR TWILL 
Often confused with Twill, the difference between the two is pretty simple. Tweed is a type of cloth woven from Wool, Twill is a type of weave which is often used in Tweed, though not exclusively. You can see where it gets confusing.  
While the fabric is woven all across the UK, there are particular versions which are legally only allowed to be produced in certain areas or regions, much like Champagne. It is one such fabric that is in fact written into law - see  The Harris Tweed Act (1993) 
Available in numerous weaves, patterns, weights and colours. From Tweed suits to accessories such as hats and scarfs, it has been donned by countrymen, fashionistas and royalty alike. Here we focus on the Tweed Jacket and how to wear it today.  
CASUAL OR SMART
Whether you are going for a casual or smart look with your Tweed Jacket there are a few key rules to always stick to.  
If going for a bold pattern, make that the focal point of your outfit. You can team it with bold or muted colours, you might want to pick out a colour used in the weave to coordinate the rest of your outfit or go completely opposing. Whatever you do choose colours that you're comfortable with and suit your complexion.  
For more informal looks and occasions you can team your Tweed jacket with knitwear or a loose T shirt depending on the season. A great casual look for the warmer months is a relatively simple Grey Tweed jacket paired with a white T Shirt. This grey/white/blue combo works really well across fabrics, one thing to note is that with a heavy texture like Tweed you need to match with other materials that stand up to task. Twill weaved shirts are a great match, you can go for a Classic or Button-down collar, or perhaps a tab. W H Taylor Shirtmakers Have a huge selection of Shirts in a range of fabrics and patters that could match with a Tweed jacket. The other amazing thing is that with all their shirts you can choose any collar and cuff style, button type and a whole host of other options. They have a range of standardised fits to select from or you can go fully tailored and have your own exact measurements if you so wish! Take a look at their range of Twill shirts 
For a more traditional look and one that takes you through the colder seasons try an earthy coloured checked Tweed such as the greens and browns they are famous for. Wear layered over a knitted jumper to keep you cosy or pair with a twill weaved shirt for a smart/casual look. Bear in mind with pattern layering the golden rule is largest pattern on the outside! 
You can pair a Tweed coat with a number of different trouser types, from suit trousers to chinos to denim or cords. Be sure to use colour and texture combinations that work well together and suit your complexion and the time of year.  
CARE
While Tweed is known to be fairly indestructible; it can last for decades – centuries perhaps! It is prone to shrinkage to be extra careful to follow washing guidelines or get it dry cleaned.  Another thing to watch out for is moth holes – the pesky creatures have a particular penchant for the fabric, so keep in protective hangers in your wardrobe. 
Also remember these pointers when it comes to the fit of a jacket,  
Regardless of the material a good jacket should always  
Have the sleeve fall at the wrist

 

Have a torso that shows some waist definition without pinching at the buttons

 

Have the bottom hemline fall just below the belt line
Jan 25, 2022

Category:

News
Comments: 2