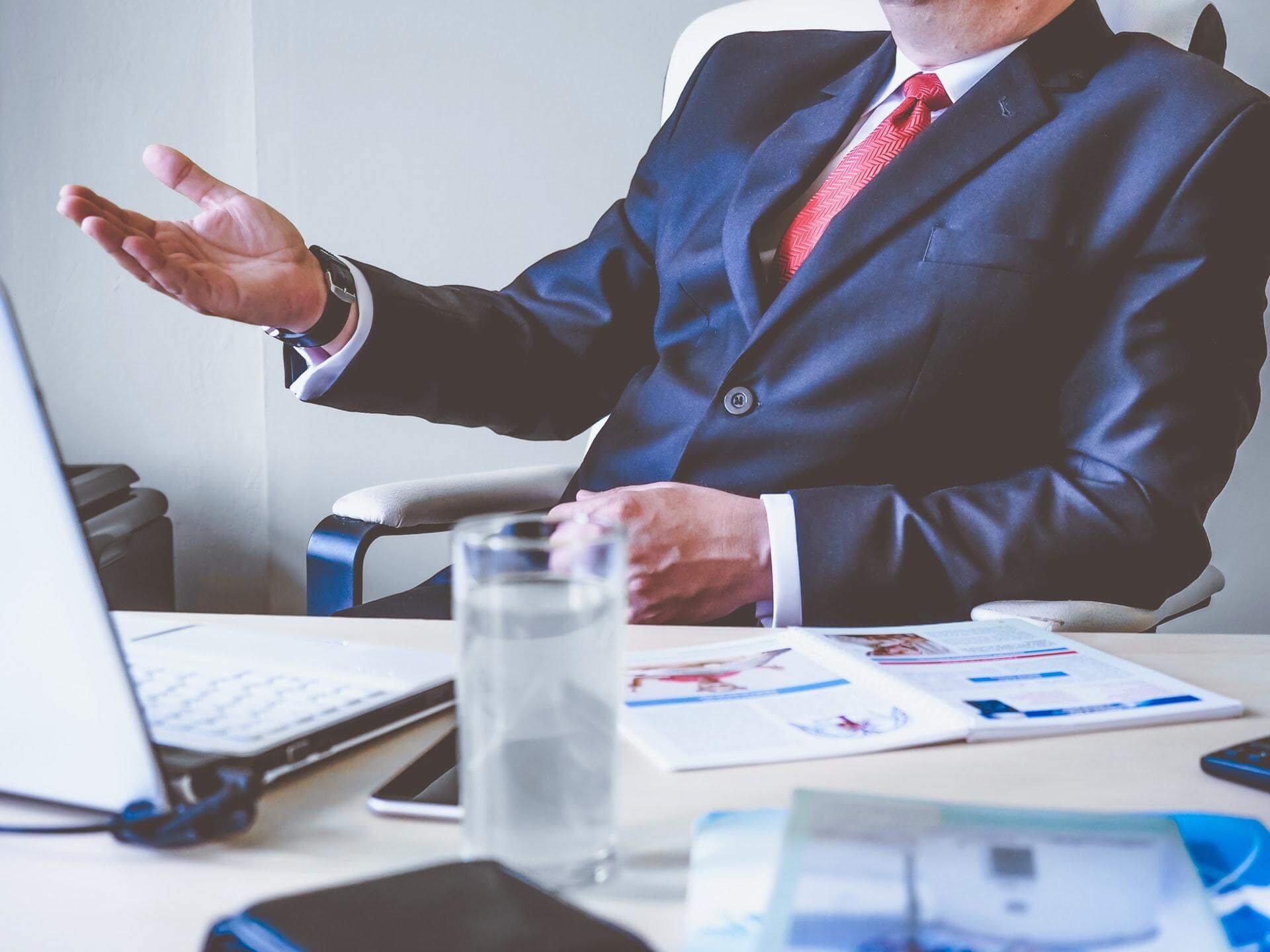 Knowing what to wear when you're self-employed can be the cause of a headache or two. When working from home, it's easy enough to wear what you want (although research has shown that dressing to impress can make you more productive).
It's when it comes to meeting new clients, pitching proposals and closing a sales conversation that what you wear can determine how successful you'll be.
What should I be wearing if I'm a freelancer?
Ultimately, this is dependent on two factors – what you do, and what your client's expectations are.
If you're a tradesman or spend more time in a warehouse than an office, a crisp business suit is unlikely to be practical, and less likely to be expected by your customers. I'm not sure what kind of response a plumber might receive attending a house call in a three-piece suit.
If you're a professional and deal typically with other businesses rather than customers, then a shirt and suit will help you feel the part and give you that polished edge you need to succeed.
Consistency is key when dressing to impress as an entrepreneur
You might be tempted to dig out the tailored suit for that all-important meeting, but it's consistency and reliability that your customers are looking for. If you have business premises that they may visit, a wildly different form of clothing could alter their perception.
Slacks and a shirt can be a good all-round solution, and if you have brand colours can assist with building corporate identity and reputation. Colours can have a significant impact on how others respond to us, as you can read in our recent blog on colour psychology.
It's just as important to dress carefully for virtual meetings as it is for the boardroom
It's not unheard of for an entrepreneur working from home to simply throw a shirt on for a Skype call, and little else. After all, they're only going to see the top half of you, right?
Until you have to reach for the piece of paper you've made notes on, or worse, go to the filing cabinet at the other side of the room. Even if you do manage to stay in one place, you know that you're not fully dressed, and it can make a real impact on your behaviour that your client will pick up on.
If you're still unsure, the smart casual approach is often the safest option
You might not have the funds to invest in a sharp new business suit or selection of tailored shirts, but that doesn't mean you shouldn't make the best effort possible. Most of us can pull off the smart casual look with some key wardrobe essentials.
Although working from home or hot desking can prevent many of the issues of knowing what to wear to work, you should still be striving to impress your clients at every opportunity, and your clothing choices can be a great way of achieving that.
Photo by energepic.com from Pexels
Jan 20, 2018

Category:

News
Comments: 0