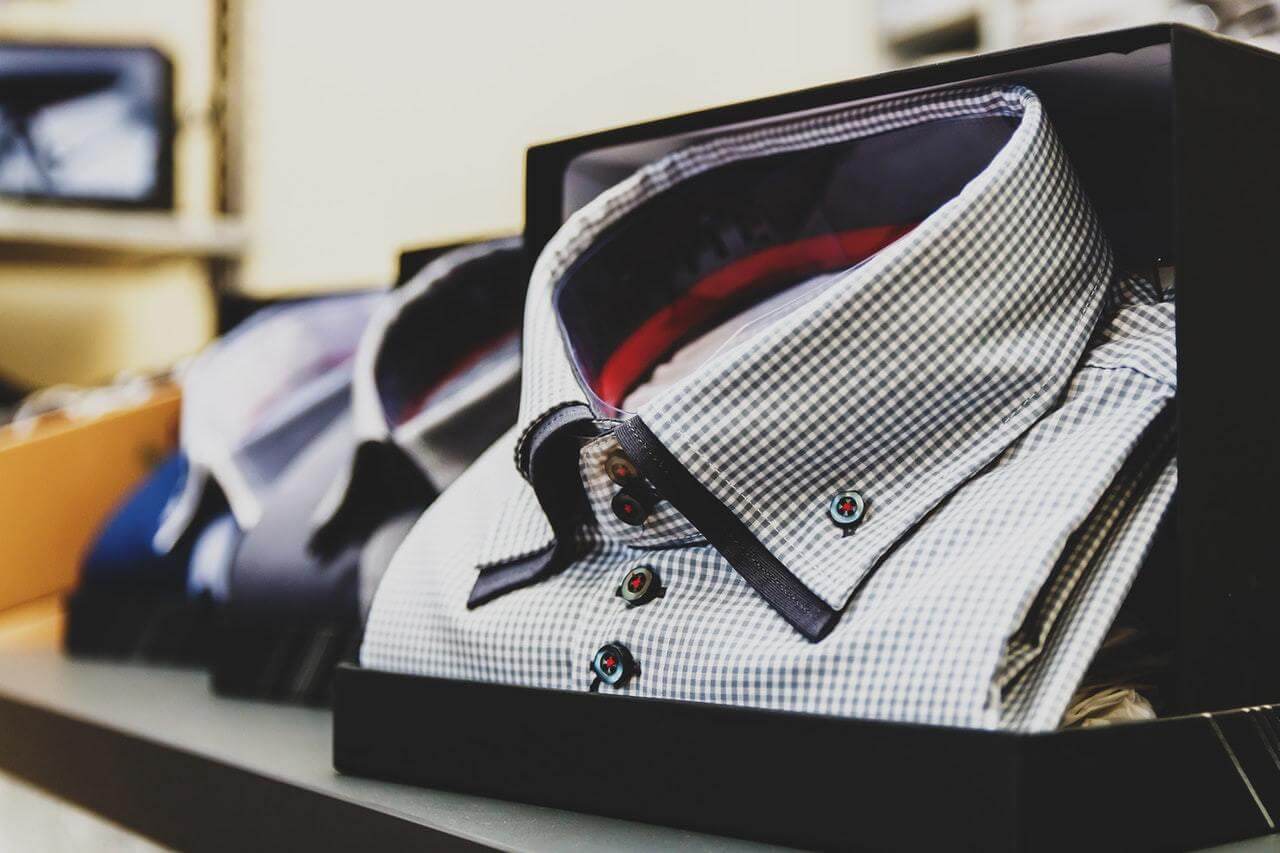 The checked shirt is a staple fashion item that shows no signs of going anywhere anytime soon. Whether large checks worn lumberjack style, or a tight design worn in the office, the checked shirt is so versatile that anyone can wear it, for almost any occasion.
We've got some top tips on how to wear your checked shirts with style this summer.
Check out the colour and style
Where are you going to be wearing this shirt, and what are you going to be wearing it with?
If you're wearing your shirt for the office and business, will it be with a suit or just smart trousers? Typically, a tighter check design works better for smart casual occasions with neutral colours like blue and pink, navy and blue, and blue and lilac.
If you're aiming for the overshirt look then big, bright checks are what you're looking for – the iconic red and black, and large plaid designs work better for this purpose.
You need to be thinking about thickness too
When worn under a suit or for work you want breathable cotton, like poplin, which will keep you cool and comfortable under pressure. This also works well during the hot summer months when staying cool is a priority.
Thicker shirts are essential for autumn and winter when layering is key for warmth and full style potential. Worn over a t-shirt is a great way to stay warm while looking cool.
Let's talk about sleeve length
Short sleeves or long sleeves, it can be tricky to know which one to opt for. Summer is an obvious choice for short sleeves, and in certain workplaces like hospitals, clinics, and around machinery.
If you're wearing your shirt under a suit though, long sleeves work better for that professional touch. One thing to look out for is that the sleeves aren't too long, particularly if you are wearing the shirt as a light jacket or overshirt. You want the length reaching the wrist – not past it or falling short.
To tie or not to tie?
If you are wearing a check shirt to the office, should you be wearing a tie with it?
Yes, you can and probably should, but be careful to avoid anything that will clash with the pattern, like stripes and colourful designs. A plain tie in a neutral colour is the wisest choice to be making here.
A last

word about layering your look with a checked shirt
Ok, so we've touched on wearing it as an overshirt, but what about wearing your checked shirt with a coat or jacket?  Unless it's a small or tight check design, you're better off going with a simple coat in a neutral colour.
In the spring and autumn when the weather can be unpredictable, try wearing a denim jacket to compliment your look. A light shade of denim will work best with a dark check, and dark indigo will work well with lighter shades.
There you have it, our guide to wearing a checked shirt no matter the occasion. Make sure you check out our range of shirts before you leave!
See checked collection here>>
Photo by David Bartus from Pexels
Jun 03, 2018

Category:

News
Comments: 0