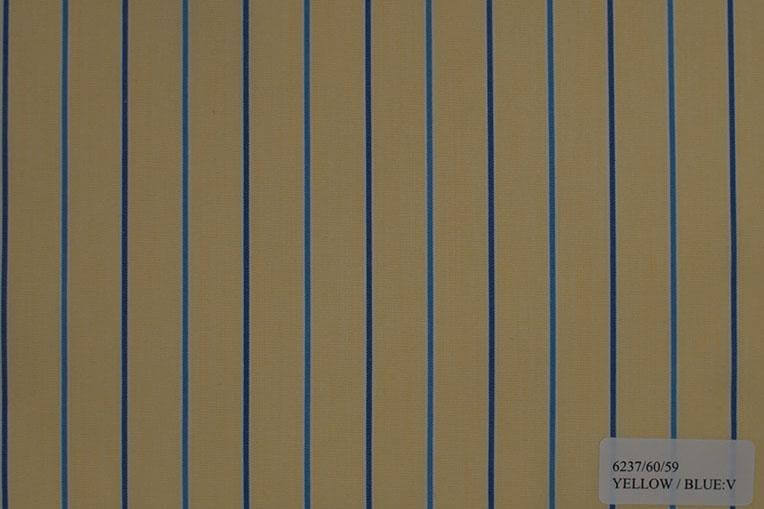 There's little doubt now that summer is officially over as we're waking up to colder mornings and turning on the central heating as we get home. Autumn and winter are always interesting when it comes to fashion trends as art meets practicality and warmth becomes a priority.
We've investigated the upcoming trends, so you don't have to, and here we share with you all that you need to know to stay fashionable over the upcoming colder months.
It's all about the check
We adore checked shirts here at W H Tailor Shirtmakers, so of course, we're delighted to see checks spread far and wide in clothing this autumn. All kinds of checks are a win, and yes, we're seeing them on absolutely everything from coats and suits to hats and even shoes.
In terms of office wear we'd say keep it cool, checked suits can be loud and outrageous and certainly aren't everyone's cup of tea. A simple checked shirt is a great way to adopt the trend and still look sharp in the workplace.
We can't shake off corduroy
We saw corduroy make a welcome return last autumn and it looks like it's sticking around for a while. The ribbed velvet fabric is increasingly being used for suits which we think makes a change from the more casual looks it's so well known for.
Regarding suits, darker corduroy works best with dark green and red adding an exciting touch over regular dark blue and black. We think that a simple plain coloured works well with this fabric for a cool rather than clownish look.
Pinstripes are back
Just when you thought that smart casual was here to stay, pinstripe suits have made a return. While you might think it only works for bankers, city financiers and formal occasions, designers have added a subtle twist by diluting the stripe and giving the suit a more sports like feel – think Oxford blazer and you won't be too far off the mark.
The multi-layered look is strong this Autumn
We're big fans of layering here at W H Tailor Shirtmakers and have written a blog on how to get it right, so we were delighted to see that fashion houses are on trend this year and encouraging everyone to adopt the layered look this year.
The fashion designers have taken a rather bold look with layers of four or more making a catwalk appearance but remember the golden rule of 'if you remove a piece does the outfit still look complete' and if it's a yes, you're on to a sure thing.
A flashback to the 80's
Many of us look back at the 90s with fondness, the fashion trends though we thought were safely left behind. Perhaps not, as animal print, wide-shouldered suits and oversized sneakers are back with a vengeance.
One thing we don't mind making a comeback is leather, which you'll see in abundance this year from trousers to trench coats. There really is something timeless about leather, and its versatility ensures that any leather you buy will become anchor pieces in your wardrobe for years to come.
Sep 17, 2018

Category:

News
Comments: 0