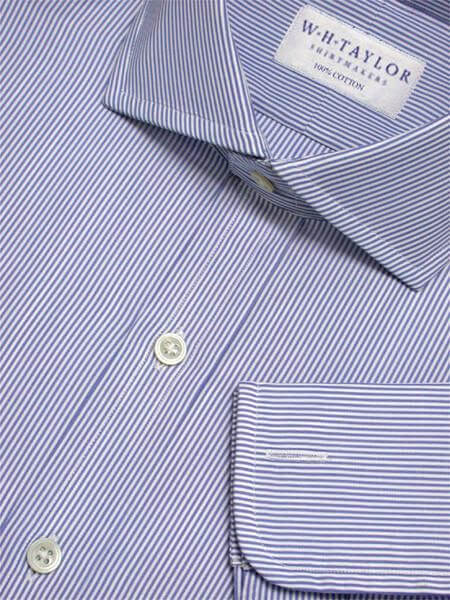 A job interview is not solely about dressing well, obviously the interviewers want to know about what you have to offer and how suitable you are for the job. However, the way you dress does form that initial first impression, and so it is best to get it right. For most job interviews, no matter what the dress code is for the actual position, a suit is the normal attire.
A dark blue suit is a good choice, or a dark grey or black. When it comes to choosing a shirt for
the job interview a blue or white shirt is acceptable, however white is always the best choice. A straight collar with a medium spread is a good formal choice of shirt collar. Choose a dark colour of tie to wear, and keep it conservative and subtle. Avoid anything too fancy, such as tab collars, collar studs, or wide spread collars, also avoid french cuffs as cufflinks are then something else you have to get right. At the end of the day, you want to look conservative and have the interviewer form opinions on what you say rather than your outfit's finishing touches.
When buying the perfect interview shirt, choose a quality cotton that will keep you cool, and one that looks fresh and crisp. An older discoloured shirt will really let you down.
You should not be trying to impress anyone with your job interview clothes, just give an impression of someone who has made every effort to look smart, and is taking the prospect seriously. The job interview should be about the goal of getting the job, and if successful you will have plenty of opportunity to appear more individual.
Feb 01, 2016

Category:

News
Comments: 0