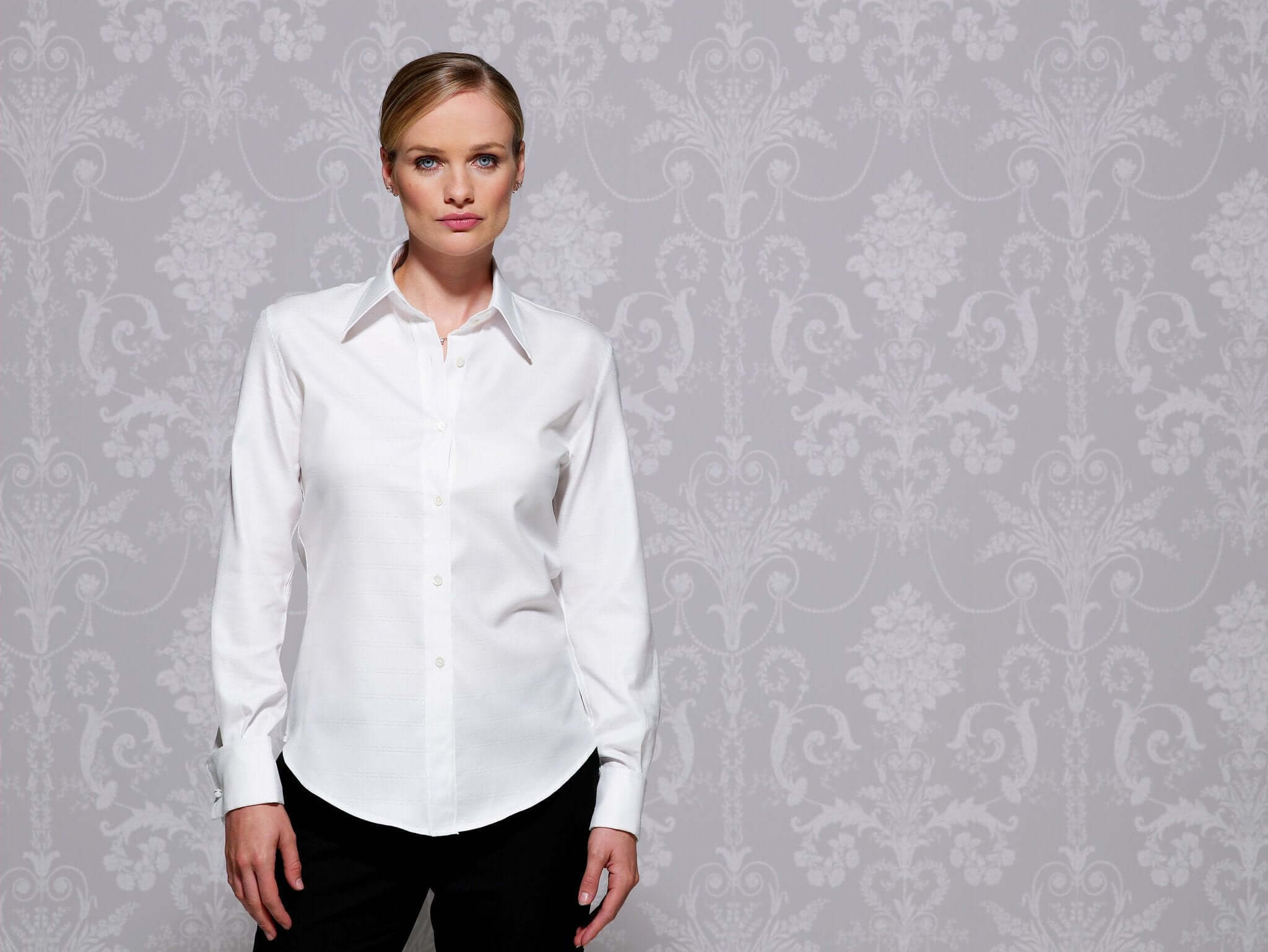 Any woman will tell you just how difficult it can be to get clothes that fit perfectly. Ladies shirts are no different, and this is why getting a shirt made to measure is often much better that ordering off the peg. Women naturally all have different combinations of measurements when it comes to shirts - bust size, arm length, body length, collar size. 
Shirts are worn by women on a regular basis in business, in the workplace, as well as casually under sweaters, coats and blazers. If you do not wear shirts on a regular basis, be it for work or other, then a crisp well fitting quality shirt is still a great basic to add to your wardrobe. It can turn an outfit instantly into smart casual wear, without looking or feeling over dressed. A good shirt is something that will instantly smarten any outfit. Getting a made to measure ladies shirt gives you the opportunity to add on the cuff style that you personally prefer, as well as specifying if you like a more fitted, or loose, shirt. And you can rest assured that it will fit well. 
A good shirt maker however can still offer well made off the peg ladies shirts that fit well, and you can also choose custom features. For example, here at WH Taylor Shirtmakers in Derby, you can select your ladies shirt size, and choose the cuff style you want, as well as the colour, fabric and whether you want it fitted or loose. With this kind of attention to detail from a professional shirt maker, you needn't worry about an ill fitting shirt again.
Jan 27, 2016

Category:

News
Comments: 0