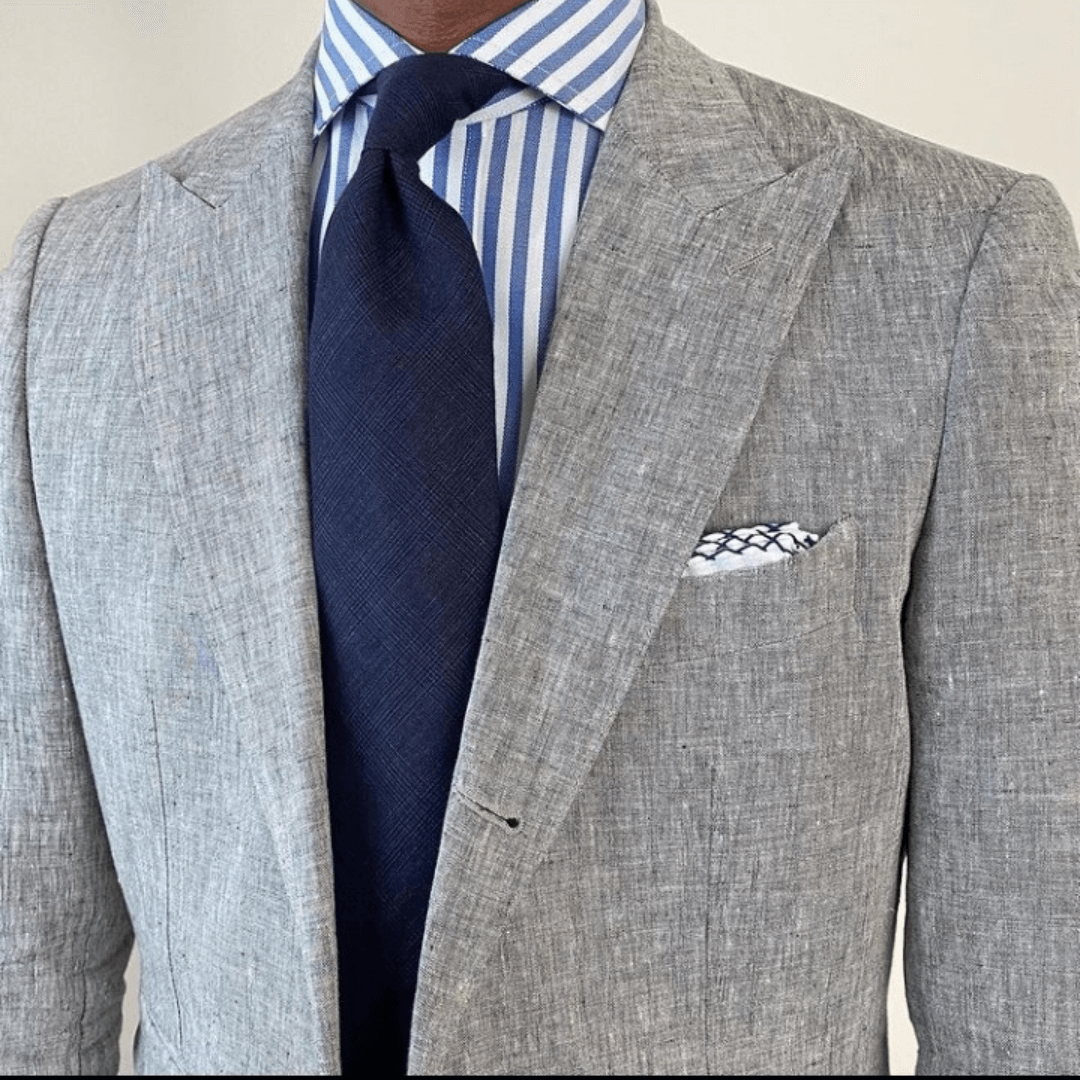 It is true to say that whatever your gender, or indeed location around the globe you will have heard of and used the term 'Shirt'. Most likely you will have worn one too. The history of the shirt as a clothing garment goes back many centuries with the earliest version widely accepted as being found in 1913 in an Egyptian Tomb in the City of Tarkan. Reportedly from the First Dynasty in approx. 3000bc, the garment consisted of a rectangular piece of Linen like material, stitched up at the sides with long sleeves sewn into arm holes. It's had many modernisations as the centuries have passed and been worn by different classes of men and used for various purposes. Today, whether you're a hipster, a banker, a teacher or even Doctor you most llikely own a shirt or two.
The word can be a catch all for any garment worn on the torso, depending on where you are from. While there are nuances depending on worldly location, the most prominent dictionaries all refer to... "A cloth garment… for the upper body... typically having a collar, cuffs and a buttoned opening."
There are many differentiations between language and cultures when it comes to clothing garments, in fact we have a blog post coming up on that! But for the purpose of this article and to iron out any further confusion we will refer to the various types of shirts with collars, cuffs and buttons as is generally accepted in the world of dictionaries.
So whoever you are and whatever your vocation, if style is something you care and are conscious about then there are some shirts that should be an absolute must in your wardrobe.
Now this is one for office goers, interview seekers, geography teachers and anyone else who needs or chooses to wear a shirt as part of their everyday wardrobe. Found in many types of fabric and pattern styles good quality versions are generally are made from fabrics such as Cotton poplin, Twill or Herringbone. They can come with a range of collar styles and depending on your personal preference buttoned or double cuffs for those who like to be extra formal and have cufflinks. You can buy shirts from supermarkets, high street retailers or online retailers, your budget and preference will dictate the quality of the shirt you buy. Here at W H Taylor Shirtmakers we make exceedingly high quality bespoke shirts at a fairly modest price considering the quality of the product and ease of shopping experience. For instance if you went to a bespoke tailor you could pay anything from £200-£1000 per shirt. However you can find some good of the peg shirts on the high street if that suits your budget or is your preference.
This is one for the most formal of affairs. Event attenders, high class rollers, chauffer driven car goers and Debutante seekers. Often referred to as a Tuxedo Shirt this type of shirt is usually white (though brighter colours are acceptable depending on your style choice).  They can come in a range of fabrics, though usually more lux one such as Marcella, superfine Poplins, or sometimes Twills. The body of the shirt can be pleated, designed with a half placket or hidden/French Plackets so the buttons are concealed. They usually have some specific collar styles such as Spread or Winged to enable them to be worn with a Bow-Tie - a must when it comes to formal dress codes. Always with a French (otherwise known as Double) Cuff so you can wear with studs or your favourite cufflinks – again a must when it comes to formal wear.
We are now moving into the more informal of the shirts that one might seek to own. Often confused as a shirt style, the reality is an Oxford Shirt refers to the fabric of the shirt. A weave that originated on Scotland and can also be referred to as a Basket Weave, it's a more robust fabric and lends well to wearing with heavier fabrics such as Chinos, Denim and other more casual looks. It is usually constructed in more informal styles such as with a button-down or Button-Under collar and in more informal colours etc.
Luxury Yachts, Panama Hats and Neutrals are some of the more classical images that are conjured when thinking about how to wear a Linen shirt. A shirt for more relaxed looks, the Linen shirt has had somewhat of a revival and is no longer classed as a dowdy dad look. Modern men can be seen wearing Linen shirts in all manner of ways. Pair with Chinos or Denim or with a nice pair of tailored shorts. Wear open necked for a cool and breezy summer look, or layer with a plain T underneath or with a pullover or jacket for more unpredictable weather situations – we have plenty of those in the UK.  
Whatever your preferred style, or wardrobe needs we will most certainly have you covered here at W H Taylor Shirtmakers. As a well established and well renowned shirtmakers we have been making Fine Bespoke and Tailored shirts for almost teo decades. Our customers include people from some of the most elite professions from all around the world. Our customer service is second to none, whatever you need you can ask and we will endeavor to help. We have lots of handy blog posts relating to all manner of menswear issues and interests, and we have a range of fabric and style options and produce shirts to a quality that simply cant be matched by any of our competitors. Why not sign up to our membership to get regular blog posts, special offers and more. Just visit our homepage and scroll to to the bottom to sign up.